TWILIGHT YEARS BALLET CLASSES FOR THE OVER 60s
LONGEVITY THROUGH DANCE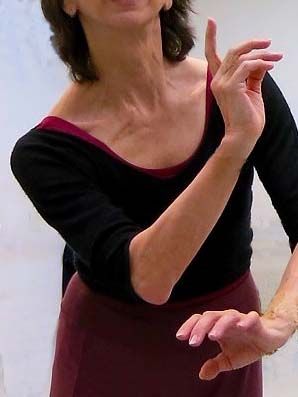 We have had a good few adult students who have continued dancing in to their later years, many of them in our adult Tap and Ballet classes where they can dance better than some of the youngsters. Dancing is a great way to keep the mind young as well as the body. The Royal Academy of Dance ran a pilot in London last year called the "Silver Swans" to encourage the more mature student to take up and continue dancing.
I am trying to extend their work here in Standish by introducing a class just for the over 60's. Each class is designed for the more mature student whether you have danced before or a complete beginner. Dance can aid mental and physical health of the older adult, improve posture, balance and fitness. Each lesson is designed for the older dancer, there is no jumping or sudden changes of direction. It is much more about gaining or retaining flexibility, you can join in at your own pace in a warm and friendly atmosphere.
It is also a great way to have fun and maintain regular social contact.
If you are interested in joining us, please contact me by phone or email. I look forward to hearing from you.
WEDNESDAY 10am to 11am followed by tea or coffee.
£2.50 a session
For more information
Call Christine on 01257 452706, email me at Chris@raynor-dance.co.uk or pop in to our studios for a chat, click the button below to find us… Click Here